Indulge in grub fit for super heroes, fill your house with power-packed tech, gift yourself limited edition collectibles and more.
By Oh My Disney
Calling all heroes! Are you ready to unite? We're always celebrating our Marvel Super Heroes and this season's launches gives us more ways to do so! Collectibles? Check. Homeware? Check. Takeaway meals inspired by the Super Heroes? Check and check. So, suit up and check out how you can show your love for Marvel today and every day.
GRAIN
Feast like a hero with Grain's nutrient-packed, Marvel-inspired range. Take your pick from rice bowls, pastas and sandwiches such as The Iron Bowl, Sauce-rer Supreme Pasta and Avocado Smash! We love a good hero-food pun. Don't forget to try the three juices specially created for these dishes – and the exclusive aprons, tote bags, caps and coasters to complete the experience. The Marvel Meal Bundle comes with a choice of one main, one drink and the coaster, while the Marvel Mega Bundle comes with all of the exclusive merchandise with one main and one drink. Order online HERE.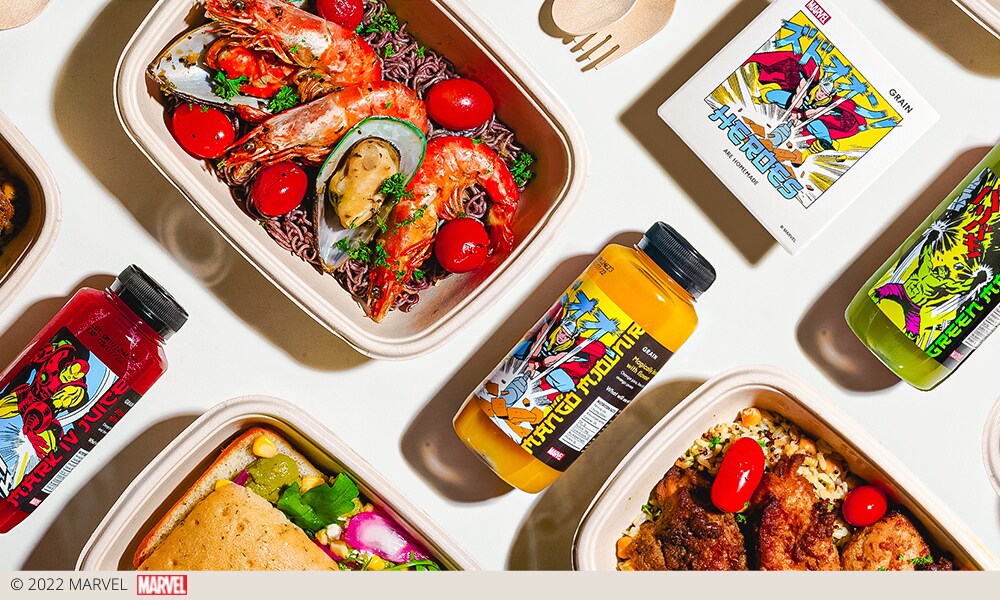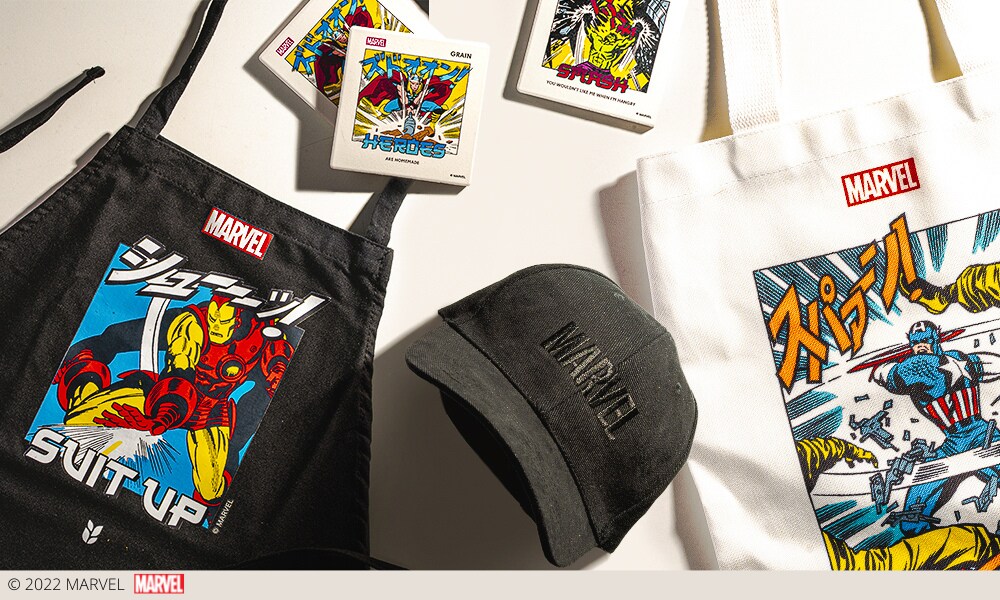 RUHENS
Power up your daily hydration with the V series Marvel Edition by RUHENS. Featuring either Iron Man or Captain America, be inspired by these iconic characters as you hydrate! Shop the collection HERE.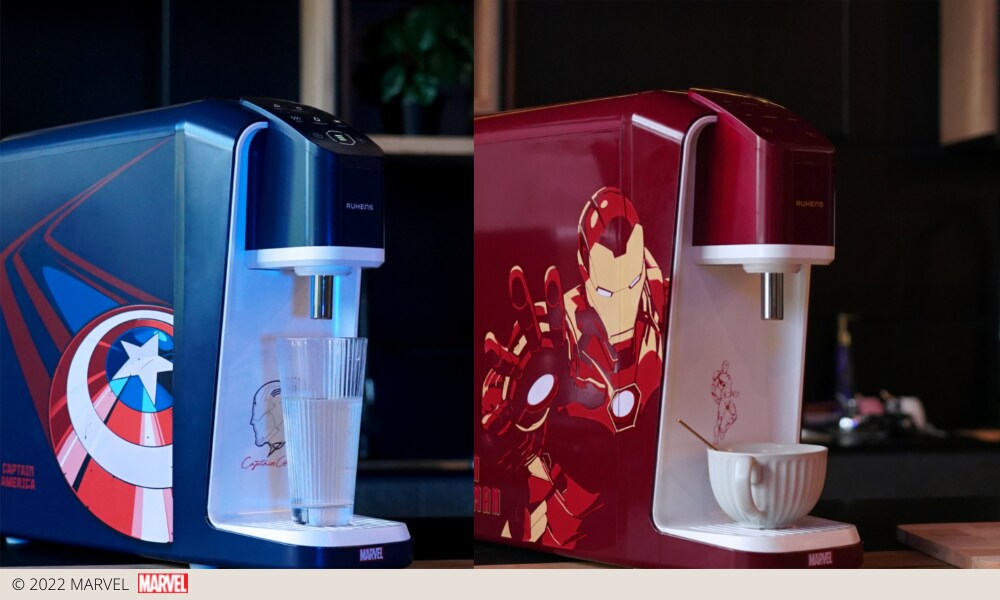 THE SINGAPORE MINT
To celebrate the 60th anniversary of Spider-Man, The Singapore Mint has created a limited edition 1oz 999 Fine Silver Medallion featuring everyone's friendly neighbourhood Spider-Man! With vibrant colour application on the obverse and detailed engraving of Spidey and the special celebration logo, this is one for the collectors. Shop the medallion HERE.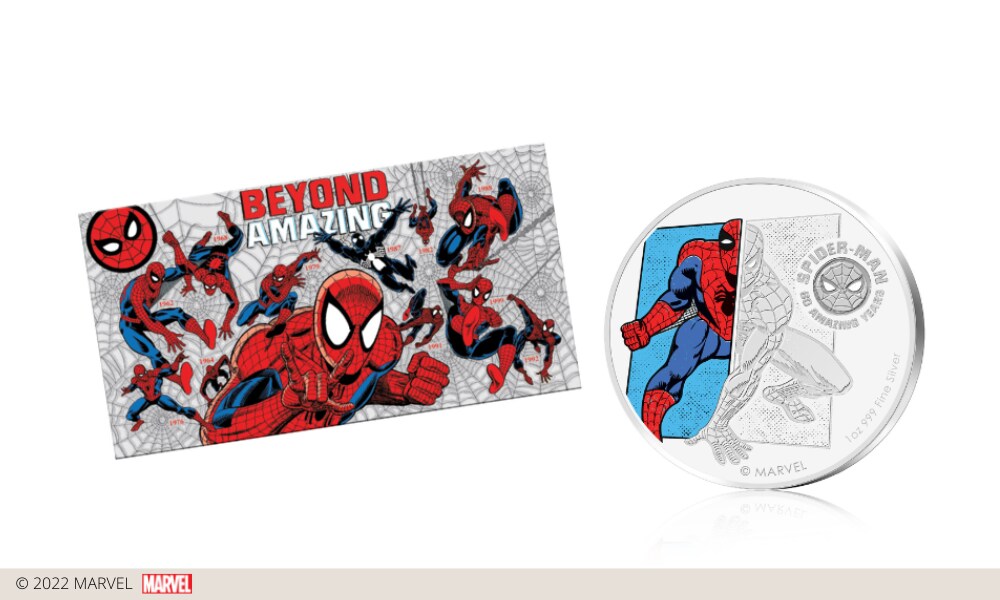 MAYER
Assemble these exclusively designed Iron Man household items for a Stark-inspired home! Featuring a blender, electric kettle, dehumidifier and fan, look no further than these for the Iron Man fan in your life – or for yourself. We don't judge. Shop the entire collection HERE.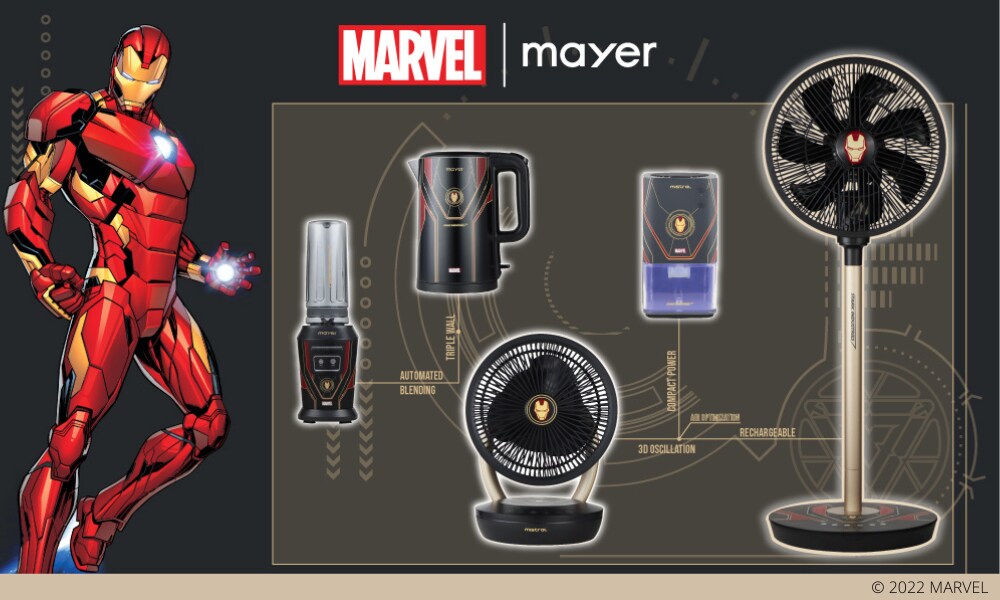 MARVEL GO DIECAST CARS
Inspired by Marvel's most powerful characters, the Marvel GO cars are designed to reflect heroes and villains alike in their most iconic form. You can collect cars inspired by Spider-Man, Iron Man, Captain America and more, or even get them in multi-packs. Take the driver's seat and be your own hero. Shop the collection HERE and collect them all!